Top Selections:
---
Great Ideas:
---
Latest News:
---
Buying Resources: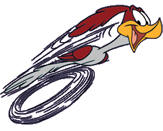 FREE 1-Day Rush Service!: Graffiti Promo to the Rescue! Let us do the stressing…
In a hurry…don't worry. Our Promotional Specialists are here to assist you with your urgent project! For faster service please call 800-223-5805 or email rush@graffitipromo.com
Take Advantage: we offer some of the most exclusive promotional products that can be branded with your logo in just 24 hours, and the best part about it is its FREE!
Please contact us to find out if the item you are interested in are available for rush service. We enjoy a challenge! In some cases, additional rush charges may apply.
All requests for the Rush Service are subject to conditions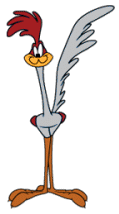 Due to the special care and handling required to fulfill your rush order, the following conditions must be met:
Order must be accompanied with complete and accurate electronic or camera-ready artwork which must be emailed to art@graffitipromo.com
Artwork email must state company name, contact name, contact phone number and the file type of the vector artwork used (ex: eps file, adobe illustrator file, corel draw file).
One Standard Location imprint only
Two colors up to a maximum quantity of 1,000 units. One color accepted up to EQP quantities.
Products requiring oxidation up to a maximum quantity of 1,000 units.
No proof approval. All proofs will require additional time.
Orders received on weekends, holidays and Fridays after 2:00 PM PST will be processed the following business day.
Customer Care available M-F 8:00am-6:00pm PST (1-800-233-5805)
Imprint Conditions for the Rush Service:
Included Decoration Methods
Excluded Decoration Methods

Screen Print
Pad Print
Laser
Vinyl Panel (domed vinyl excluded)

Embroidery
Domed Vinyl's
Full Color Paper Inserts
Heat Transfers
Debossing
Etching
Color Fills
Gift sets (Gift Tins)
Watches

Graffiti Promo will make every effort to accept all qualifying orders for Rush Service. However, Rush Service is not guaranteed and is subject to availability based on production capacity and product availability. Graffiti Promo will attempt to meet your needs without incurring additional charges; however you will be responsible for expedited shipping costs, if required, to meet in-hands date.